Speaker Bios
Stephanie Adams
Dean, Erik Jonsson School of Engineering & Computer Science
University of Texas–Dallas
Stephanie Adams is an engineering education thought leader who has served as the fifth dean of the Erik Jonsson School of Engineering and Computer Science since 2019, and is a professor of systems engineering. In 2003, she received a National Science Foundation Faculty Early Career Development award to research effective teaming in the engineering classroom. In addition to teamwork and team effectiveness, her areas of research expertise include broadening participation in science, technology, engineering, and mathematics (STEM), faculty and graduate student development, global education, and quality control and management.
Adams has served in leadership roles in several organizations and academic institutions, including as president of ASEE from 2019 to 2020, on the advisory board of the National Society of Black Engineers, and on the board of directors of the Women in Engineering ProActive Network. Prior to joining UT–Dallas, Adams was dean of the Frank Batten College of Engineering & Technology at Old Dominion University. Adams is an honors graduate of North Carolina A&T State University, where she earned a BS in mechanical engineering. She earned a master of engineering in systems engineering from the University of Virginia, and a PhD in interdisciplinary engineering and management from Texas A&M University, where she concentrated on industrial engineering and management.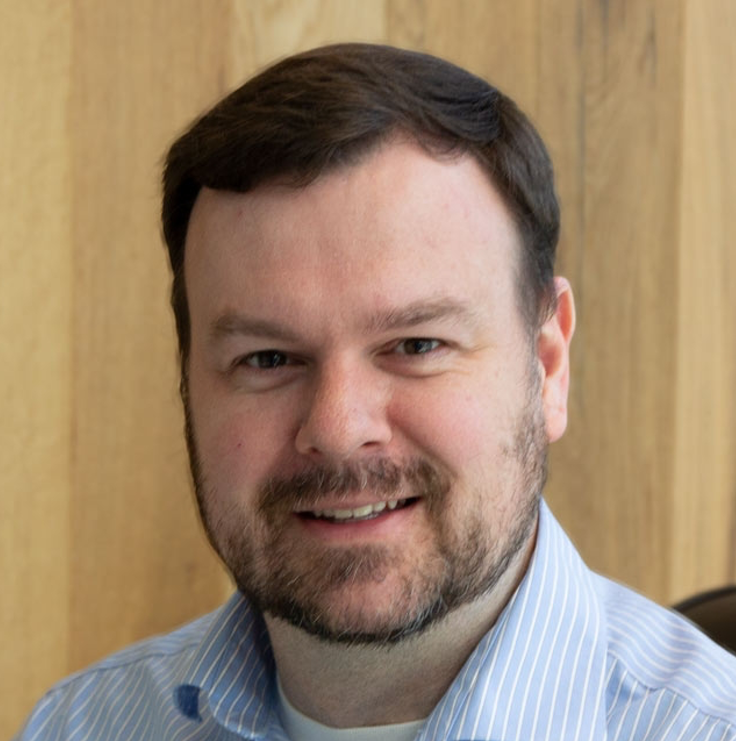 Jeff Alderson
Education Product Marketing
MathWorks
Jeff Alderson serves as the product manager for MATLAB's auto-grading solution MATLAB Grader at MathWorks in Natick, Massachusetts, and leads the company's marketing efforts in online teaching and learning. Prior to joining MathWorks, Alderson was principal analyst for Technology at Eduventures, covering the emerging EdTech market in higher education. Additionally, Alderson worked as lead architect for Houghton Mifflin Harcourt (formerly Choice P20 Solutions) in the education technology sector, supporting architecture and security engineering for clients like the New York State Education Department. Previously, while at ConnectEDU for 10 years in a fast-paced education technology startup environment, Alderson held multiple technology and leadership roles in the organization, helping grow the business from four to over 150 employees.

Alderson has more than 20 years of experience in deploying secure, standards-based data solutions for education and government, as well as five years of service as a commissioned officer in the US Air Force. Alderson received his BS in electrical and computer engineering from WPI in Massachusetts and his MEd in education policy, organization, and leadership from the University of Illinois at Urbana–Champaign. Alderson has spent his entire career working on technology that empowers students, families, and educators to further their education and career, including those with special needs. Jeff is currently involved in supporting educators in Natick Public Schools as a mentor, volunteer, community activist, elected official, and nonprofit board member.
Howard Appleman
Associate Technical Fellow, Production Engineering Capability, The Boeing Company
Howard Appelman is the Boeing Company Focal for ASEE and a Director on the ASEE Corporate Member Council (CMC). He previously served as Chair of the ASEE CMC from 2017-2019 and as Chair of the ASEE International Forum Steering Committee 2014-2016. He has also been a member of the ASEE International Advisory Committee and the ASEE Strategic Doing Governance Team.
Howard Appelman is an Associate Technical Fellow in Production Engineering at The Boeing Company. He is currently assigned to the Boeing Defense Space and Security (BDS) business unit in St. Louis, MO. Mr. Appelman is a subject matter expert in the application of advanced manufacturing technology to the fabrication, assembly, integration, and testing of aerospace products. He also participates on Boeing's External Technical Affiliations Integration Board and University Partnership Program.
Howard Appelman is an Adjunct Prof. of Mechanical Engineering at the Missouri University of Science and Technology (MS&T) where he teaches courses on Design for Manufacture and Concurrent Engineering.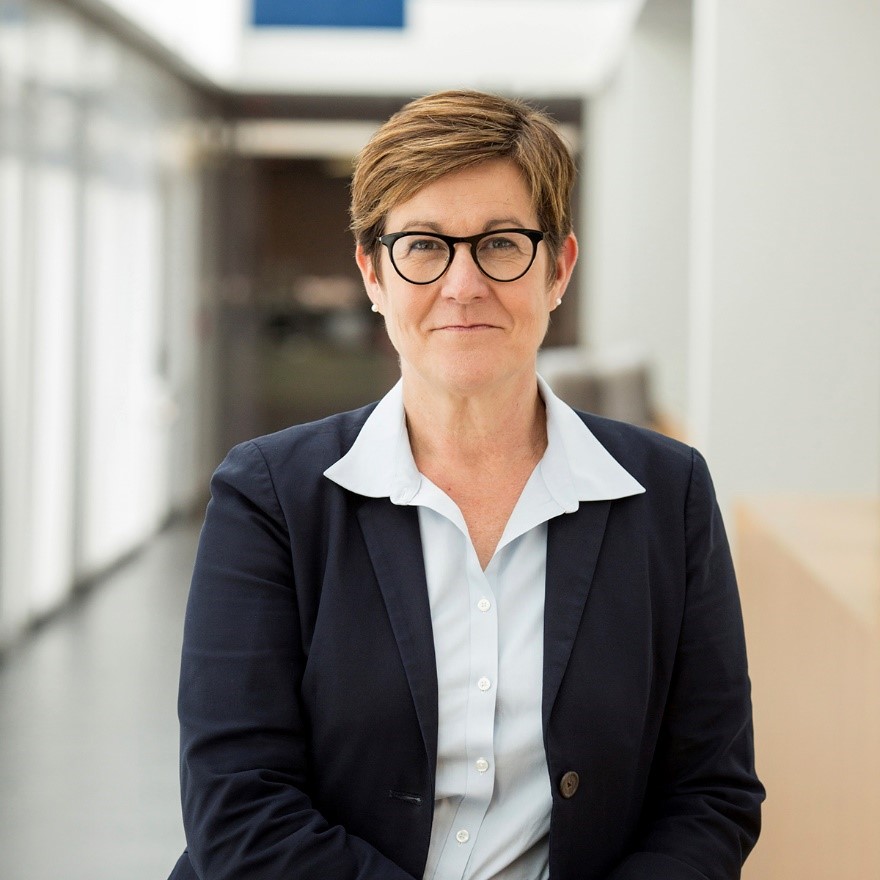 P. J. Boardman
Global Director, STEM Outreach & Workforce Development
MathWorks
P. J. Boardman is the global director of STEM Outreach and Workforce Development at MathWorks. She manages a team responsible for catalyzing, engaging, and inspiring the next generation of scientists and engineers to become our diverse workforce of tomorrow. Boardman's team identifies, initiates, and supports scalable programs to connect students and educators with training, content, and technology to advance their STEM initiatives. She is the chair-elect of the ASEE Corporate Membership Council and the liaison for the P12 Commission, as well as a member of the Executive Committee for the Global Engineering Dean's Council. Prior to joining MathWorks in 2014, Boardman was a vice president at Cengage Learning and Pearson Education. She has a BA in mathematics from the College of the Holy Cross and an MEd from the University of Massachusetts, with a focus on instructional design and online learning. She is a Rotary International Ambassadorial Scholar, where she attended the Universidad de Santiago, Santiago de Compostela, Spain.
Dr Jaime Bonilla
Technologico de Monterrey

Jaime Bonilla Rios has developed a successful academic and policy career at Tecnológico de Monterrey, an Institution with Campuses throughout México, and international presence in different Latin American countries and the United States. Currently, Dr. Bonilla is Dean of the School of Engineering and Information Technology at Campus Monterrey. Dr. Bonilla served as Director of the Office of Alumni Relations and the Career Center. Among other positions at Monterrey Tech, Dr. Bonilla has been a Director for the Chemistry Program in Campus Monterrey and Director of Research and Continuing Studies. He conducts research in the Center for Innovation in Design and Technology. He is a Visiting Professor at Rice University in Houston, Texas.

As teacher, researcher, and scientist Dr. Bonilla has focused on the generation of knowledge in his specialty areas, he has worked in collaboration with other researchers, and he has been advising master and doctoral theses students. In this way, he has been Senior Adviser to 17 master's theses, a dissertation, and has published articles in conference proceedings and international journals. He has also collaborated with other research activities in other institutions, such as the Center for Applied Chemistry (Saltillo, Coahuila, Mexico); Rice University; Technical University of Hamburg in Hamburg, Germany; and Johannes Kepler University in Linz, Austria.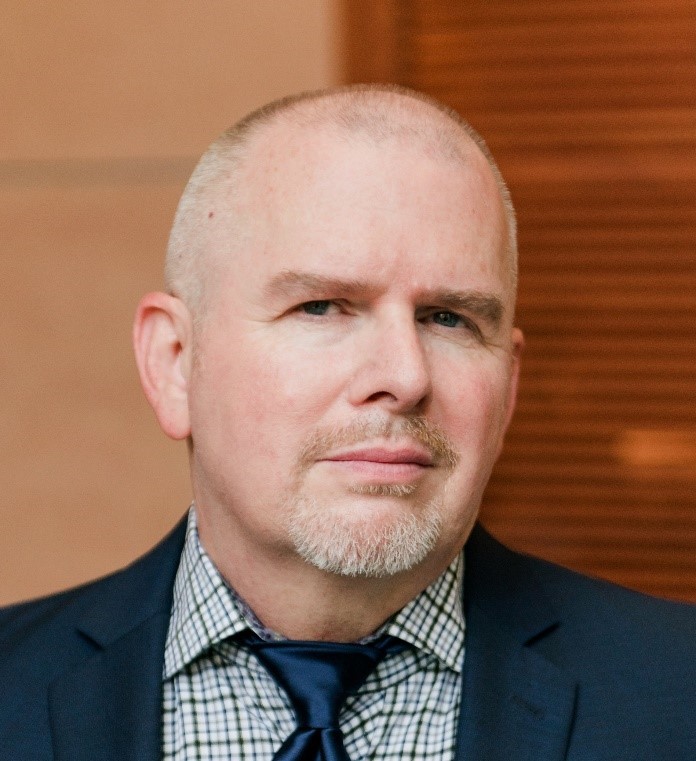 Keith Bowman
Dean, College of Engineering and Information Technology
University of Maryland–Baltimore County
Keith Bowman joined UMBC in 2017 from San Francisco State University in California, where he served as dean of the College of Science and Engineering since 2015. Bowman holds a PhD in materials science from the University of Michigan, and BS and MS degrees in materials science from Case Western Reserve University. Prior to his role at SFSU, he held various positions at the Illinois Institute of Technology and Purdue University. While there, he was the Duchossois Leadership Professor and chair of mechanical, materials, and aerospace engineering. In Purdue University's School of Materials Engineering, he served as a professor and head of the school. He also held visiting professorships at the Technical University of Darmstadt in Germany and at the University of New South Wales in Australia.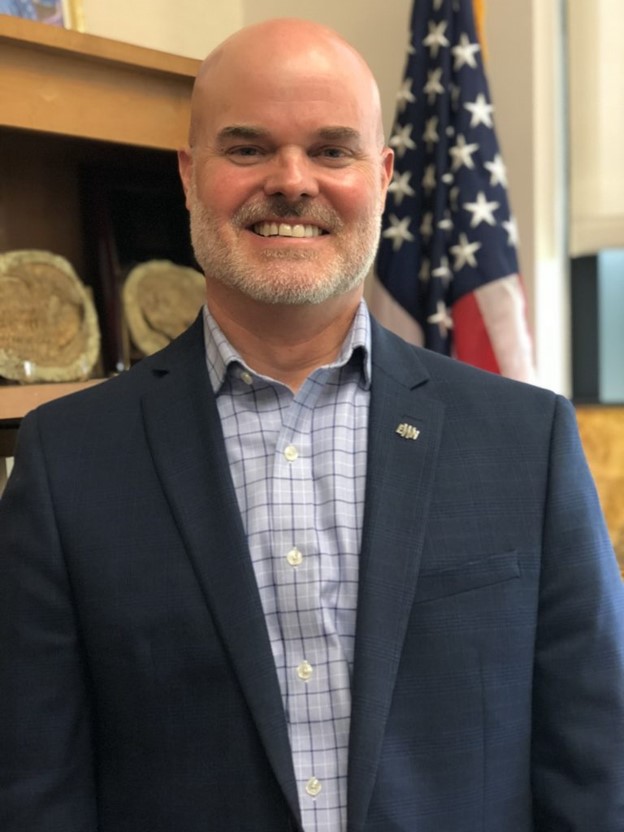 Todd Bridges
Senior Research Scientist (ST), Environmental Science
Engineering Research and Development Center, US Army Corps of Engineers
Todd Bridges is the US Army's senior research scientist for environmental science. His responsibilities include leading research, development, and environmental initiatives for the US Army and US Army Corps of Engineers (USACE). Bridges is the national lead for USACE's Engineering with Nature initiative, which includes a network of research projects, field demonstrations, and communication activities to promote sustainable, resilient infrastructure systems.

His primary areas of research activity at the US Army Engineer Research and Development Center concern: 1.) the science and engineering of sustainable infrastructure development; 2.) the development of risk and decision analysis methods applied to water resources infrastructure and environmental systems; and 3.) the assessment and management of environmental contaminants.
Bridges also serves as the program manager for the USACE Dredging Operations Environmental Research (DOER) program and the director of the Center for Contaminated Sediments. He serves as chair of the Environmental Commission in the World Association for Waterborne Transport Infrastructure (PIANC), which is headquartered in Brussels, Belgium.
Jenna Carpenter
Founding Dean
Campbell University
Jenna Carpenter is founding dean and professor of engineering at Campbell University. Prior to Campbell, Carpenter was the Wayne and Juanita Spinks Endowed Professor, associate dean for undergraduate studies, and director of the Office for Women in Science and Engineering at Louisiana Tech University's College of Engineering and Science. A Corsicana, Texas, native, Carpenter earned her BS in mathematics from Louisiana Tech and her MS and PhD in mathematics from Louisiana State University, where she was an Alumni Federation Fellow. Her research focuses on integrated STEM curricula and improving the number and success of women in engineering, with over $4.3 million in funding to date.
Carpenter is a member of the US Engineering Deans Council Executive Committee, where she co-chairs the Undergraduate Experience Committee. She is also a member of the Executive Committee for the Global Engineering Deans Council. She is chairing the Pilot Program Ad-Hoc Committee on the Gulf Scholars Program for the National Academies of Science, Engineering, and Medicine. Carpenter served for seven years as chair of the Steering Committee for the National Academy of Engineering Grand Challenges Scholars Program. She is a fellow of ASEE and an engineering program evaluator for ABET. She is a past president of the Women in Engineering ProActive Network, past vice president of Professional Interest Councils for the American Society for Engineering Education, and past first vice-president of the Mathematical Association of America. In October 2015, DreamBox Learning named Carpenter one of its "10 Women in STEM Who Rock." She was awarded the Sharon Keillor Award for Women in Engineering from ASEE in 2019.
Fabíola Clayton
Education Program Manager, Design & Engineering
Autodesk
Fabíola Clayton joined Autodesk's education experiences group four years ago after a career in higher education spanning more than 20 years. During that time, Clayton dedicated herself to work with minorities and first-generation college students like herself. She held various teaching and administration positions, and she currently enjoys bringing Autodesk's latest technologies to schools. Clayton holds a bachelor's and master's degree in architecture, and a specialization in pedagogy for higher education.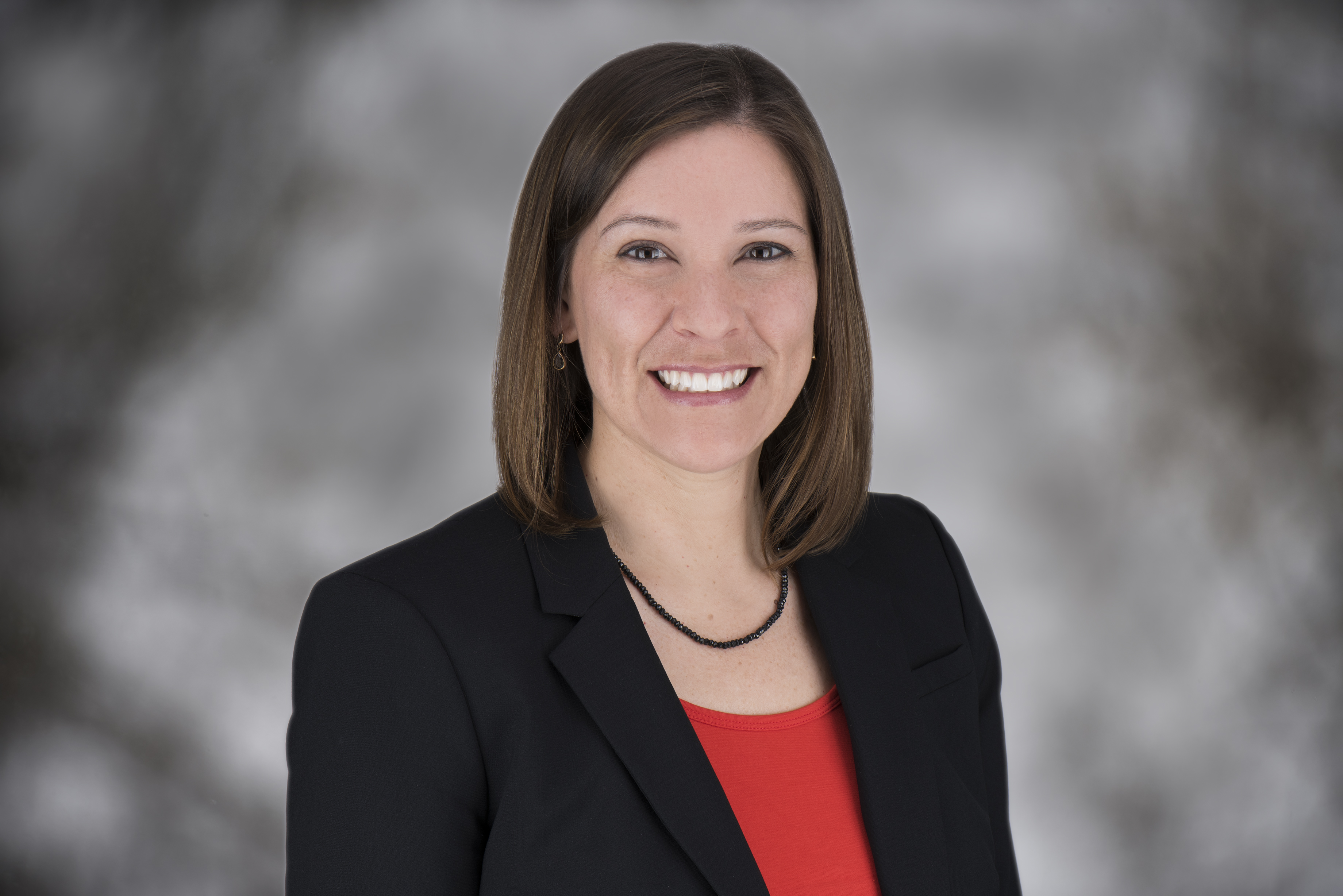 Cindy Cooper
Senior Program Officer
The Lemelson Foundation
Cindy Cooper focuses on The Lemelson Foundation's higher education efforts, including Invention Education, which supports equitable and inclusive efforts to equip students with inventive skillsets and mindsets; and Engineering for One Planet, an effort to equip tomorrow's engineers with the skills, knowledge and understanding to protect and improve our planet and our lives. For more than 20 years, she has fostered social and environmental impact through innovation, working across academic, philanthropic, business, and entrepreneurship fields.
Cooper co-founded and led award-winning organizations and programs in higher education and international development, including the world's first website for fair trade Spanish lessons through videoconferencing. Cindy received a 40 Under 40 Award in 2013, and her work has been featured in Fast Company, Stanford Social Innovation Review, and NPR. A Brazilian American, she speaks English, Portuguese, and Spanish and holds a Global MBA from Thunderbird School of Global Management and a psychology/Spanish BA from Claremont McKenna College.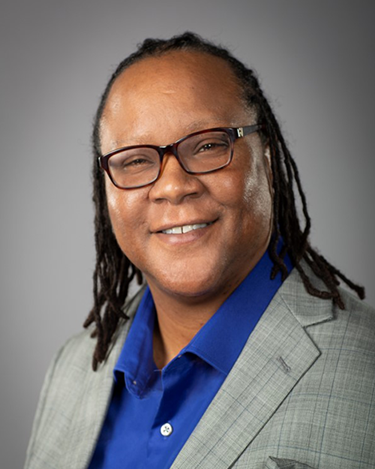 Kelly Cross
Assistant Professor
Georgia Institute of Technology
Kelly Cross is a data-informed, transformational, mission-focused, culturally responsive practitioner, researcher, and educational leader. She earned her BS in chemical engineering from Purdue University in 2007 and MS in materials science and engineering from the University of Cincinnati in 2011. Cross completed her doctoral program in the engineering education department at Virginia Tech in 2015 and worked as a post-doctoral researcher with the Illinois Foundry for Innovation in Engineering Education at the University of Illinois at Urbana–Champaign.
Cross worked in the Department of Bioengineering working to redesign the curriculum through the NSF-funded Revolutionizing Engineering Departments (RED) grant. She is a member of the ASEE Leadership Virtual Community of Practice that organizes and facilitates Safe Zone Training workshops. Cross has conducted workshops on managing personal bias in STEM, online and in-person, in addition to faculty training on power and privilege. Her research interests include diversity and inclusion in STEM, intersectionality, teamwork and communication skills, assessment, and identity construction. Her teaching philosophy focuses on student-centered approaches, such as problem-based learning and culturally relevant pedagogy. Cross's complementary professional activities promote inclusive excellence through collaboration. She is an NSF CAREER awardee, has delivered multiple distinguished lectures, and has received a national mentoring award.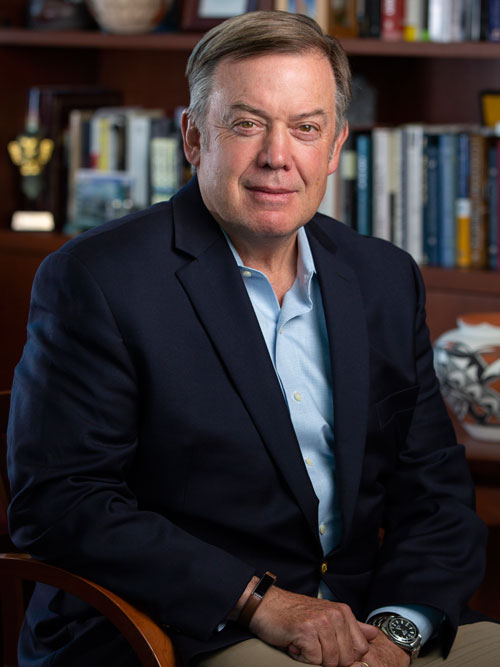 Michael M. Crow
President
Arizona State University
Michael M. Crow, PhD, is an educator, knowledge enterprise architect, science and technology policy scholar, and higher education leader. He became the 16th president of Arizona State University in July 2002 and has spearheaded ASU's rapid and groundbreaking transformative evolution into one of the world's best public metropolitan research universities. As a model "New American University," ASU simultaneously demonstrates comprehensive excellence, inclusivity representative of the ethnic and socioeconomic diversity of the United States, and consequential societal impact.
Lauded as the "#1 most innovative" school in the nation by US News & World Report for eight straight years, ASU is a student-centric, technology-enabled university focused on global challenges. Under Crow's leadership, ASU has established more than 25 new transdisciplinary schools, including the School of Earth and Space Exploration, the School for the Future of Innovation in Society, and the School of Human Evolution and Social Change. ASU has also launched trailblazing multidisciplinary initiatives, including the Biodesign Institute, the Julie Ann Wrigley Global Futures Laboratory, and others in the humanities and social sciences.
Babak Dastgheib-Beheshti
New York Institute of Technology
Babak D. Beheshti, Ph.D., is a professor and dean of the College of Engineering and Computing Sciences at New York Institute of Technology.
Beheshti's experience in higher education spans more than 35 years, where he has served as a full-time faculty member, president of New York Tech's Academic Senate, associate dean, and dean. As dean, Beheshti has led the College of Engineering and Computing Sciences to the introduction of its first two Ph.D. programs, in computer science and engineering, two new bachelor's degree programs, and one new master's degree program. In addition, he has led the college through its fastest climb in national rankings: in 2021 a climb of 13 places (since 2020) in the U.S. News & World Report Best Colleges rankings in Best Undergraduate Engineering Programs (National – no doctorate), and #49 in Best Undergraduate Engineering Programs (National – no doctorate) in the 2022-2023 rankings.
In line with the career-oriented mission of New York Tech, Beheshti has led the College of Engineering and Computing Sciences in building a strong partnership with industry and government organizations, including NASA, Zscaler, IBM Red Hat, Xilinx, Soter Technologies, and Zebra Technologies. In 2022, he also led the College in launching its first, cooperative education (co-op) track for students in two undergraduate programs: computer science and information technology. The experiential education program allows students to alternate a period of academic study in the classroom with full-time co-op employment in positions directly related to their academic and/or career interests.
Beheshti has served as a member of the Institute of Electrical and Electronics Engineers (IEEE) Board of Directors (2018-19) and the Board of Directors of Long Island Software and Technology Network (LISTnet). In 2022, he served as a member of the Educational Activities board and the chair of the Continuing Education Committee. He also serves on the board of IgniteLI—Long Island Manufacturing Consortium and is a member of the International Association of Transportation Regulators advisory board.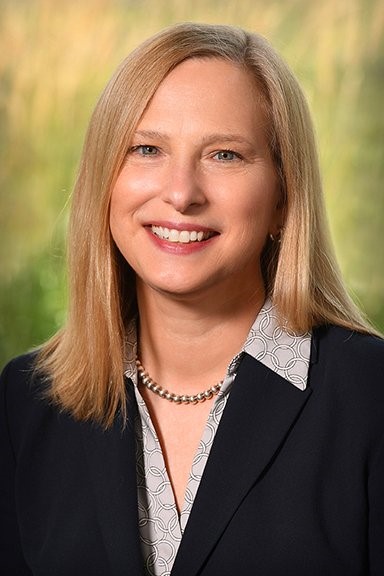 Stephanie Farrell
Professor
Rowan University
Stephanie Farrell, professor and founding chair of the Experiential Engineering Education Department in the Henry M. Rowan College of Engineering, recently received the inaugural IDEAL Star Award from the American Institute of Chemical Engineers (AIChE) for her work on LGBTQ+ Safe Zone Training in Conference Programming at the society's annual meeting in Boston.
The award honors individuals who advance the institute's goals of creating a more just society and open learning environment for all through inclusion, diversity, equity, anti-racism, and learning. Safe Zone Ally Training workshops are interactive, research-enriched sessions dedicated to fostering more inclusive environments for LGBTQ+ individuals in science, technology, engineering, and math.
In 2018, the AIChE's LGBTQ+ & Allies Initiative introduced Farrell as its first Featured Ally in the LGBTQ+ professionals series. An AIChE member for 17 years, Farrell was also elected as an AIChE Fellow, the institute's highest grade of membership, achieved only through election by its board of directors. Fellows are valuable resources to the institute and provide experience-based guidance to leadership and members and make active contributions to the institute's entities.
Vanessa Feliberti Bautista
Corporate Vice President
Microsoft M365 Services Platform Engineering
Vanessa Feliberti Bautista joined Microsoft with a passion for working at the center of everything. Her childhood dream of creating better systems was nurtured in a family of physicians. Determined to apply her thinking to systems outside the body, Feliberti Bautista entered Massachusetts Institute of Technology, where she earned her bachelor's degree in electrical engineering and computer science. She went on to earn her master's degree in software engineering from Boston University.
Feliberti Bautista serves on the Board of Advisors for the School of Engineering at Boston University and the Board of Advisors for the MIT Office of Engineering Outreach Programs. She is a 30-year veteran of Microsoft. Currently, she heads the M365 Services Platform, where she steers her team to create delightful, intelligent experiences that are rooted in a deep understanding of the company's customers, enabling every person and organization to achieve more. Alongside product impact, Feliberti Bautista builds diverse teams, drives adoption of inclusive behaviors, and creates programs to foster innovation and opportunities for talent in new ways.
Amy Fleischer,
Dean, College of Engineering
California State – San Luis Obispo
Amy S. Fleischer, professor and chair of mechanical engineering at Villanova University, will become dean of Cal Poly's College of Engineering effective July 16, Cal Poly Provost Kathleen Enz Finken today announced.
Fleischer succeeds Interim Dean Jim Meagher, a longtime professor in the Mechanical Engineering Department who has served as dean for the past year after previous dean Debra Larson joined CSU Chico as provost.
Fleischer, who has taught at Villanova University since 2000, is also director of the National Science Foundation (NSF) Industry/University Cooperative Research Centers (I/UCRC) Energy Smart Electronic Research Center and the NovaTherm Research Laboratory. Her research interests include the broad topics of sustainable energy system design and thermal management of electronic systems.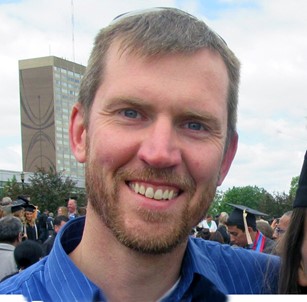 Dave Gutekunst
Program Director, Division of Interdisciplinary Training
National Institute of Biomedical Imaging and Bioengineering
Dave Gutekunst joined NIBIB in June 2022 as a program director in the Division of Interdisciplinary Training following an AAAS Science & Technology Policy Fellowship at the National Center for Medical Rehabilitation Research. Prior to joining NIH, Gutekunst was an assistant professor in the Department of Physical Therapy and Athletic Training at Saint Louis University. His research explores lower extremity musculoskeletal injury mechanisms, with a focus on connections between biomechanical loading and estimates of tissue strength derived from biomedical imaging.
Gutekunst received his bachelor's degree in biomedical engineering from Washington University in St. Louis, his master's degree in health and exercise science from Wake Forest University, and his doctoral degree in movement science/biomechanics from Washington University. He also completed postdoctoral research training in the Department of Orthopedics at the Mayo Clinic, where he was a non-tenure track assistant professor of biomedical engineering.
Yolanda Gill
USC Information Sciences Institute
Senior Director for Strategic Artificial Intelligence and Data Science Initiatives at the Information Sciences Institute of the University of Southern California, and Research Professor in Computer Science and in Spatial Sciences. She is also Director of Data Science programs and of the USC Center for Knowledge-Powered Interdisciplinary Data Science. She received her M.S. and Ph. D. degrees in Computer Science from Carnegie Mellon University, with a focus on artificial intelligence. She initiated and chaired the W3C Provenance Group that led to a community standard in this area. Dr. Gil has served in the Advisory Committee of the Computer Science and Engineering Directorate of the National Science Foundation. She is a Fellow of the Association for Computing Machinery (ACM), the Association for the Advancement of Science (AAAS), and the Institute of Electrical and Electronics Engineers (IEEE). She is also Fellow of the Association for the Advancement of Artificial Intelligence (AAAI), and served as its 24th President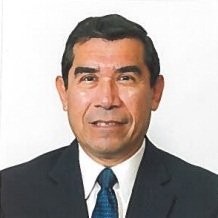 Cuauhtemoc Godoy
Director, Virtual Education and Innovation Learning (VEIL)
Universidad Politećnica de Puerto Rico
Ayanna Howard
Dean
The Ohio State University
Accomplished roboticist, entrepreneur, and educator Ayanna Howard became dean of The Ohio State University College of Engineering in 2021. Previously, she was chair of the Georgia Institute of Technology School of Interactive Computing in the College of Computing, as well as founder and director of the Human-Automation Systems Lab. Her career spans higher education, NASA's Jet Propulsion Laboratory, and the private sector. Howard is the founder and president of the board of directors of Zyrobotics, a Georgia Tech spin-off company that develops mobile therapy and educational products for children with special needs.
Forbes included Howard on its America's Top 50 Women in Tech list. In 2021, the Association for Computing Machinery named her the ACM Athena Lecturer in recognition of fundamental contributions to the development of accessible human-robotic systems and artificial intelligence, along with forging new paths to broaden participation in computing. In 2022, she was elected Fellow of the American Association for the Advancement of Science and the National Academy of Inventors. Howard is a tenured professor in the Department of Electrical and Computer Engineering with a joint appointment in computer science and engineering. As dean, she holds the Monte Ahuja Endowed Dean's Chair. She is the first woman to lead the College of Engineering, as well as the college's second Black dean. Howard earned her bachelor's degree in computer engineering from Brown University, her master's and PhD in electrical engineering from the University of Southern California, and her MBA from Claremont Graduate University.
José M. Izquierdo-Encarnación
PORTICUS
With bachelor's and master's degrees in civil engineering from the University of Puerto Rico, José M. Izquierdo-Encarnación specializes in concrete structures for the preservation of historical heritage of buildings and transportation. Currently, he is principal of the engineering services company, PORTICUS CSP. From 1994 to 1996, he served as president of the College of Engineers and Surveyors of Puerto Rico. For the past 25 years, he has worked in the international field of engineering, becoming president of the American Concrete Institute International from 2003 to 2004. In the public sphere, Izquierdo-Encarnación was Secretary of State and Secretary of Transportation and Public Works. He has been president of the board for nine public corporations. He has written many papers and spoken extensively on structural engineering in the US, Central and South America, Turkey, Poland, and Puerto Rico. Currently, he is president and chairman of the board of the Puerto Rico Chamber of Commerce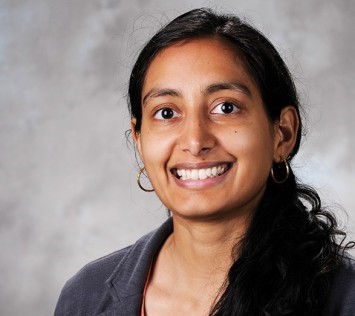 Maithilee Kunda
Assistant Professor
Vanderbilt University
Maithilee Kunda is assistant professor of computer science and computer engineering at Vanderbilt University. Her work in artificial intelligence around cognitive systems looks at how visual thinking contributes to learning and intelligent behavior, with a focus on applications for individuals on the autism spectrum. She currently directs Vanderbilt's Laboratory for Artificial Intelligence and Visual Analogical Systems and is a deputy director of the Vanderbilt Initiative for Autism, Innovation, and the Workforce. She holds a BS in mathematics with computer science from MIT and a PhD in computer science from Georgia Tech. In 2016, she was recognized as a visionary on the MIT Technology Review's annual list of 35 Innovators Under 35.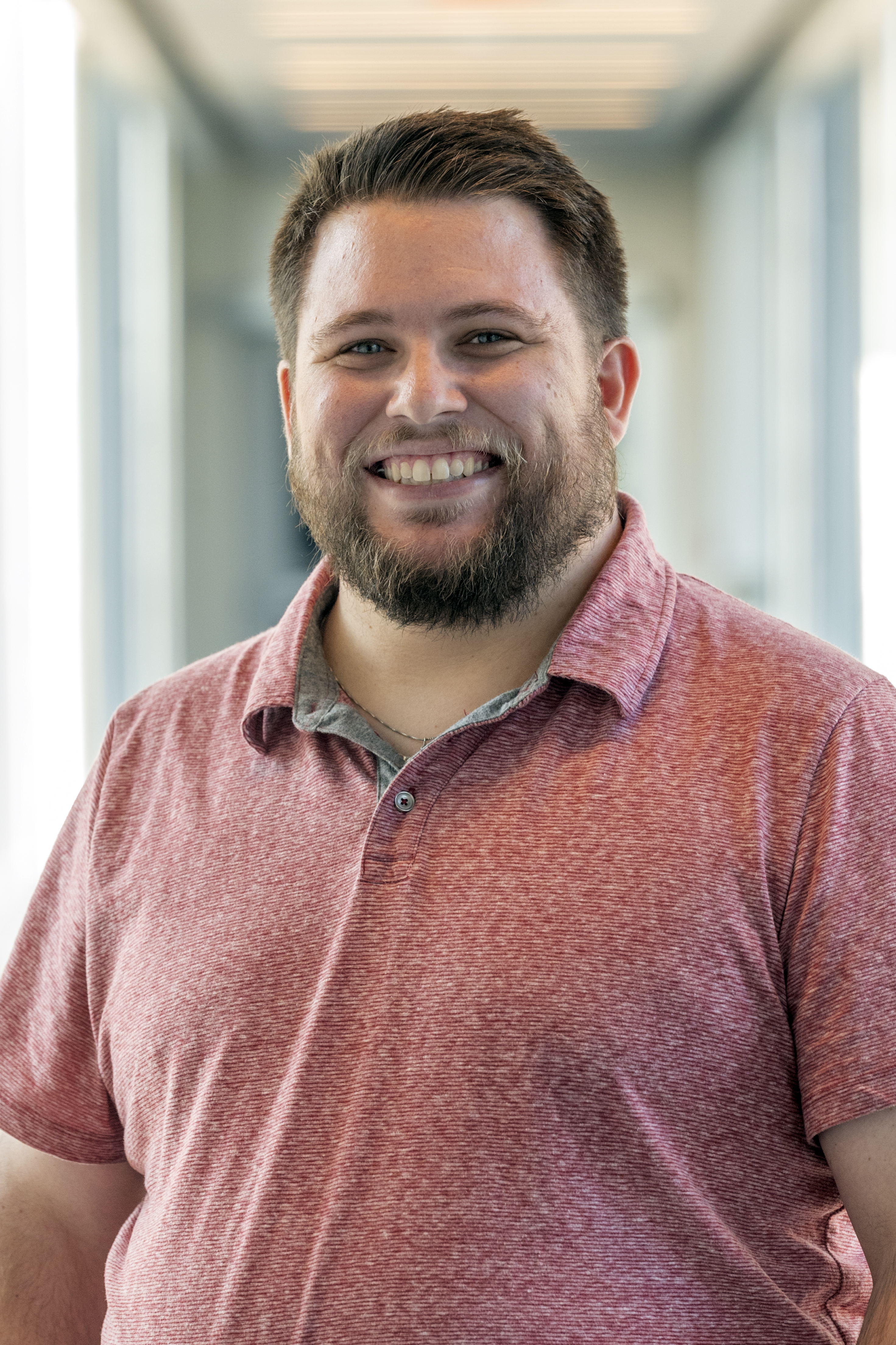 Justin C. Major
Assistant Professor
Rowan University
Justin C. Major (he/him) is an assistant professor of experiential engineering education at Rowan University in Glassboro, New Jersey, where he leads the Advancing Student Pathways through Inequality Research in Engineering (ASPIRE) lab. Major's research focuses on socioeconomically disadvantaged students in engineering, student experiences of trauma, and feminist approaches to engineering education research, and connects these topics to broader understandings of student success in engineering.
Justin completed his PhD in engineering education in 2022 and MS in aeronautics and astronautics in 2021 at Purdue University, and two BS degrees in mechanical engineering and secondary mathematics education at the University of Nevada–Reno in 2017. Atop his education, Justin is a previous National Science Foundation Graduate Research Fellow and has won over a dozen awards for research, service, and activism related to marginalized communities, including the 2020 ASEE Educational Research and Methods Division Best Diversity Paper for his work on test anxiety. As a previously homeless and food-insecure student, Major is eager to challenge and change engineering education to be a pathway for socioeconomic mobility and broader systemic improvement rather than an additional barrier.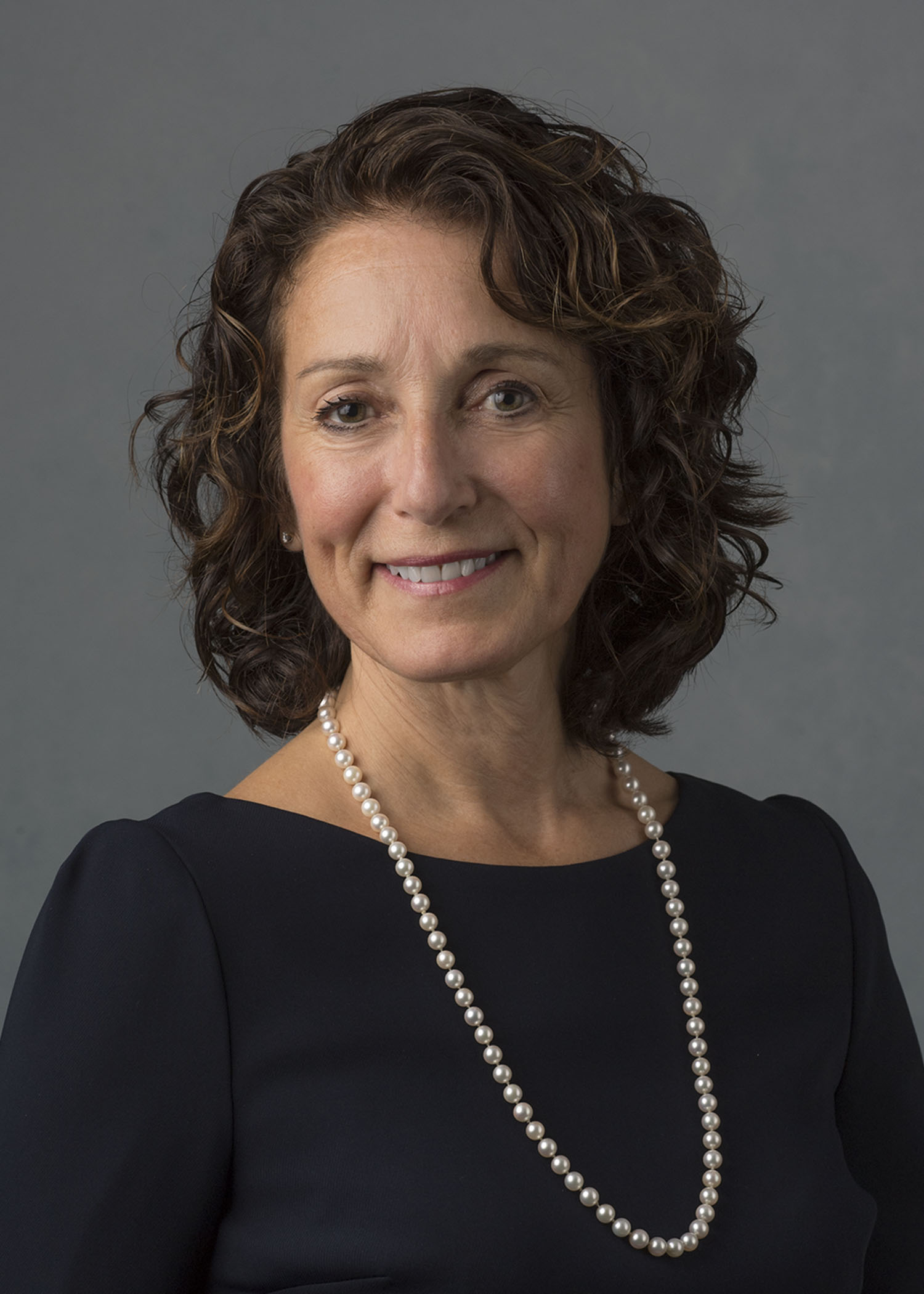 Susan Margulies
Assistant Director, Directorate for Engineering
National Science Foundation
Susan Margulies leads the US National Science Foundation's Directorate for Engineering in its mission to transform our world for a better tomorrow by driving discovery, inspiring innovation, enriching education, and accelerating access. Margulies joined NSF as assistant director for the Directorate for Engineering in August 2021 after leading the Wallace H. Coulter Department of Biomedical Engineering at the Georgia Institute of Technology and Emory University. While on detail at NSF, she is a professor and Georgia Research Alliance Eminent Scholar at Georgia Tech and Emory.
Margulies is internationally recognized for pioneering studies to identify mechanisms underlying brain injuries in children and adolescents and lung injuries associated with mechanical ventilation, leading to improved injury prevention, diagnosis, and treatments. Margulies's transdisciplinary scholarly impact has been recognized by her election as fellow of the American Society of Mechanical Engineers, the Biomedical Engineering Society, and the American Institute for Medical and Biological Engineering. She is a member of the National Academy of Engineering and the National Academy of Medicine.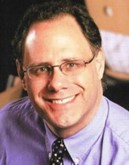 Don Millard
Deputy Assistant Director, Directorate for Engineering
National Science Foundation
Don Millard is currently serving as the deputy assistant director of the Engineering Directorate at the National Science Foundation (NSF). He has served in several roles at NSF: as co-chair of the NSF INCLUDES Design Team, an acting division director, a deputy division director, and a program director. He has been involved with the Advanced Technology Education Program, the Engineering Research Centers Program, the Math and Science Partnership Program, NSF INCLUDES, and the Transforming Undergraduate Education in Science, Technology, Engineering, and Math Program. He was a founding team member of the Convergence Accelerator, EHR Core Research, and Innovation Corps programs.
Prior to joining NSF, Millard spent 27 years at Rensselaer Polytechnic Institute where he served as a faculty member of the Electrical, Computer, and Systems Department and directed several research centers. He is the creator of the Mobile Studio Project, which enables students to perform experiments that use an oscilloscope, function generator, digital control, and some form of power supply (in a portable package) and learn at anytime, anyplace. He holds a patent for the development of a laser-induced, plasma-based non-contact electrical pathway and has received such awards as the Best Paper Award of the Institute of Electronics and Electrical Engineers and the Premier Award for Excellence in Engineering Education Courseware. Millard has been voted Professor of the Year on three occasions, selected as RHA Professor of the Month, and was chosen as the Eta Kappa Nu Outstanding Professor.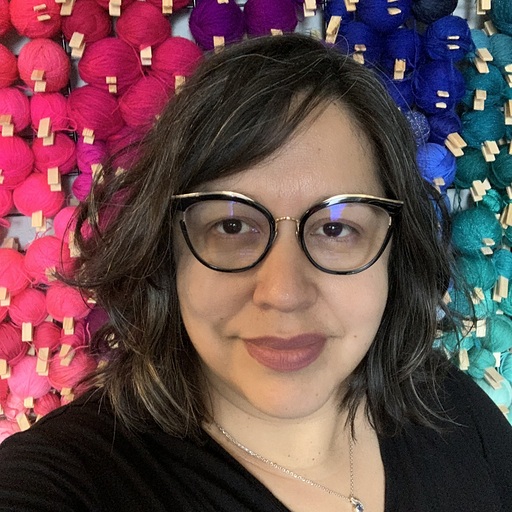 Eva Mejia
Executive Director of Learning
IDEO
Eva Mejia has been crossing borders her whole life. She is proud to have been born and raised in Tijuana, Mexico, and has lived most of her life on the San Diego–Tijuana frontera, where innovation and ingenio Mexicano make things happen. Mejia now serves as executive director of learning at IDEO, where her experience gives her a discerning eye for the intersection of equity and innovation. As executive director of learning, she is putting her full creative spirit into redesigning learning systems, organizations, and programs that uphold the dignity of all people. Prior to IDEO, Mejia served as the chief program and strategy officer at Big Picture Learning (BPL), where she steered strategic thinking and programs for the network of innovative BPL schools dedicated to personalized, real-world learning. Before that, she was director of networked improvement science for the Carnegie Foundation for the Advancement of Teaching. She has served as a curriculum designer and improvement coach for the Data Wise Project at the Harvard Graduate School of Education (HGSE) and as an institutional effectiveness consultant helping community college and university teams use data to inform their student success programming.
Mejia holds an EdLD from HGSE, as well as a BA in psychology and an MA in sociology from Stanford University. Her early experiences as a social worker and parent engagement coordinator and advocate were foundational to her strengths-based approach and commitment to bridging divides across systems and communities to support young people and their families
Dale Morris (joining remotely)
Chief Resilience Officer, Office of Resilience and Sustainability
City of Charleston, South Carolina
Morris has an extensive background in resilience and water management. Prior to coming to Charleston, Morris was at The Water Institute of the Gulf, a technical research nonprofit. Before that, he coordinated the Dutch Government's flood and adaptation work in the US. He is also the co-founder of the Dutch Dialogues, a flood resilience workshop model used in several cities, including Charleston. The American Flood Coalition helped fund the Dutch Dialogues in Charleston and participated in the forum.
Efraín O'Neill-Carrillo
Professor, Electrical and Computer Engineering
University of Puerto Rico–Mayagüez
Efraín O'Neill-Carrillo is a professor of electrical engineering at the University of Puerto Rico–Mayagüez. He is a senior member of IEEE and a registered professional engineer. He has been an ABET evaluator since 2006 and is an IEEE alternate representative to ABET's Engineering Accreditation Commission. He led the first distributed generation studies in Puerto Rico and the first local microgrid studies. O'Neill-Carrillo has advised communities, NGOs, city governments, and state agencies in Puerto Rico on energy projects. His professional interests include sustainability, renewable energy, distributed energy resources, microgrids, community engagement, social and ethical implications of technology, energy resilience, energy policy, and education research.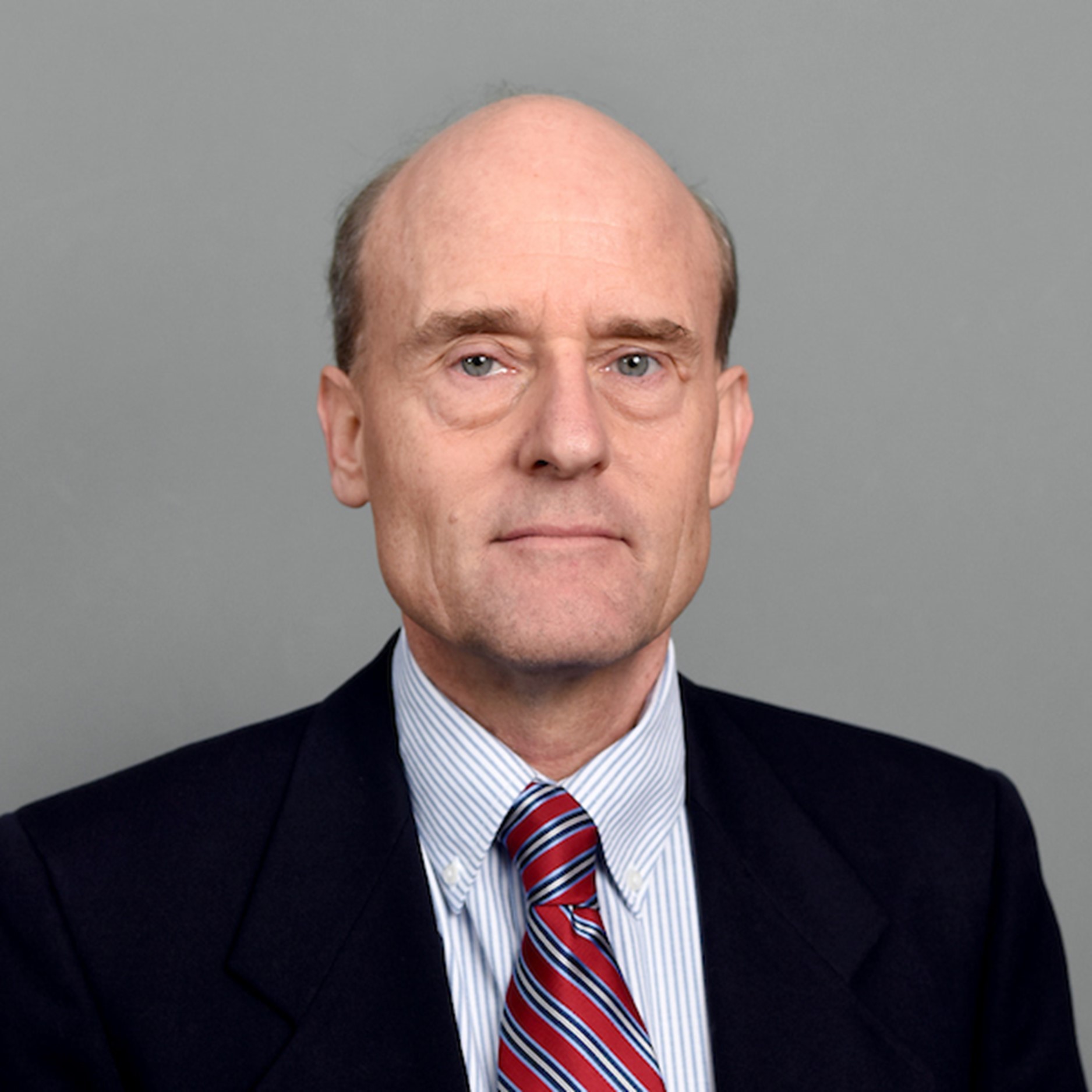 Steve Phillips
Professor and Director, School of Electrical, Computer, and Energy Engineering
Arizona State University
Stephen Phillips currently serves as professor of electrical engineering and director of the School of Electrical, Computer, and Energy Engineering. Phillips received a bachelor's degree in electrical engineering from Cornell University and master's and doctoral degrees in electrical engineering from Stanford University. From 1988 to 2002, he served on the faculty of Case Western Reserve University, where he held appointments in the departments of Electrical Engineering and Applied Physics; Systems, Control, and Industrial Engineering; and, subsequently, Electrical Engineering and Computer Science. From 1995 to 2002, he also served as director of the Center for Automation and Intelligent System Research. In 2002, he joined the faculty of Arizona State University as professor of electrical engineering.
Phillips has held visiting positions at the NASA Lewis (now Glenn) Research Center and at the University of Washington and is a registered professional engineer in the State of Ohio. His expertise includes the application and integration of microsystems, MEMS, and flexible electronics; system identification and adaptive control; and assessment and improvement of novel delivery methods for accredited degree programs.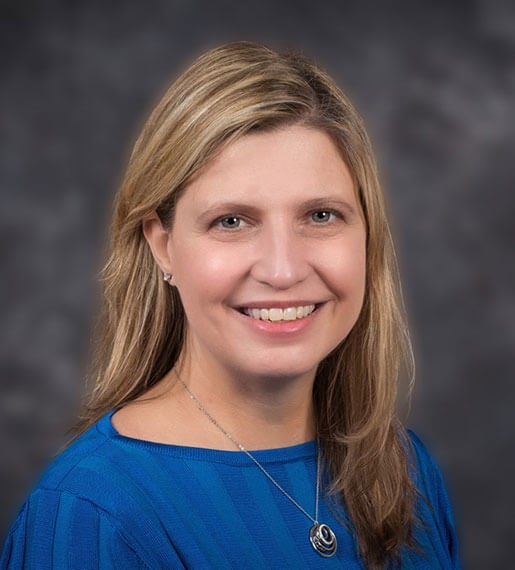 Julie Pilitsis
Dean, Charles E. Schmidt College of Medicine
Florida Atlantic University
Julie Pilitsis, MD, PhD, MBA, is dean of the Charles E. Schmidt College of Medicine and vice president for medical affairs at Florida Atlantic University (FAU). Being the first woman neurosurgeon to become a dean, Pilitsis oversees the college's innovative medical student and graduate medical education programs in partnership with a consortium of five regional hospitals. Pilitsis is also a board-certified practicing neurosurgeon who is a national expert in multidisciplinary pain and movement disorders, including Parkinson's disease. As vice president for medical affairs, Pilitsis is leading the FAU Health Network initiative. Under her stewardship, FAU Health Network is well-positioned to promote premium academic health care to the community while addressing the region's challenges with medical workforce shortages.
Prior to joining FAU, Pilitsis served as division chief of functional neurosurgery and chair and professor of the basic neuroscience department at Albany Medical College in New York. Pilitsis is the 2023 president of the North American Neuromodulation Society, the first woman to lead the organization. She is also president-elect of the American Society for Stereotactic and Functional Neurosurgery. She maintains an NIH-sponsored research program focused on device optimization for neuromodulation and has published over 200 journal articles, four books, and numerous chapters.
Jeffrey Reed (joining remotely)
Director of Engineering
Northrop Grumman
Jeffrey Reed is the director of engineering and a transformational leader with proven success in delivering digital engineering capabilities, including product lifecycle management, computer-aided design, and analysis technologies to enhance business performance. He has extensive background in disciplined program management, product lifecycle management, model-based enterprise, strategic planning and risk management, business systems integration, engineering product development, and engineering manufacturing integration. Reed has more than 30 years of engineering and manufacturing experience, with a BS in engineering, an MBA, and an active DOD TS Security clearance.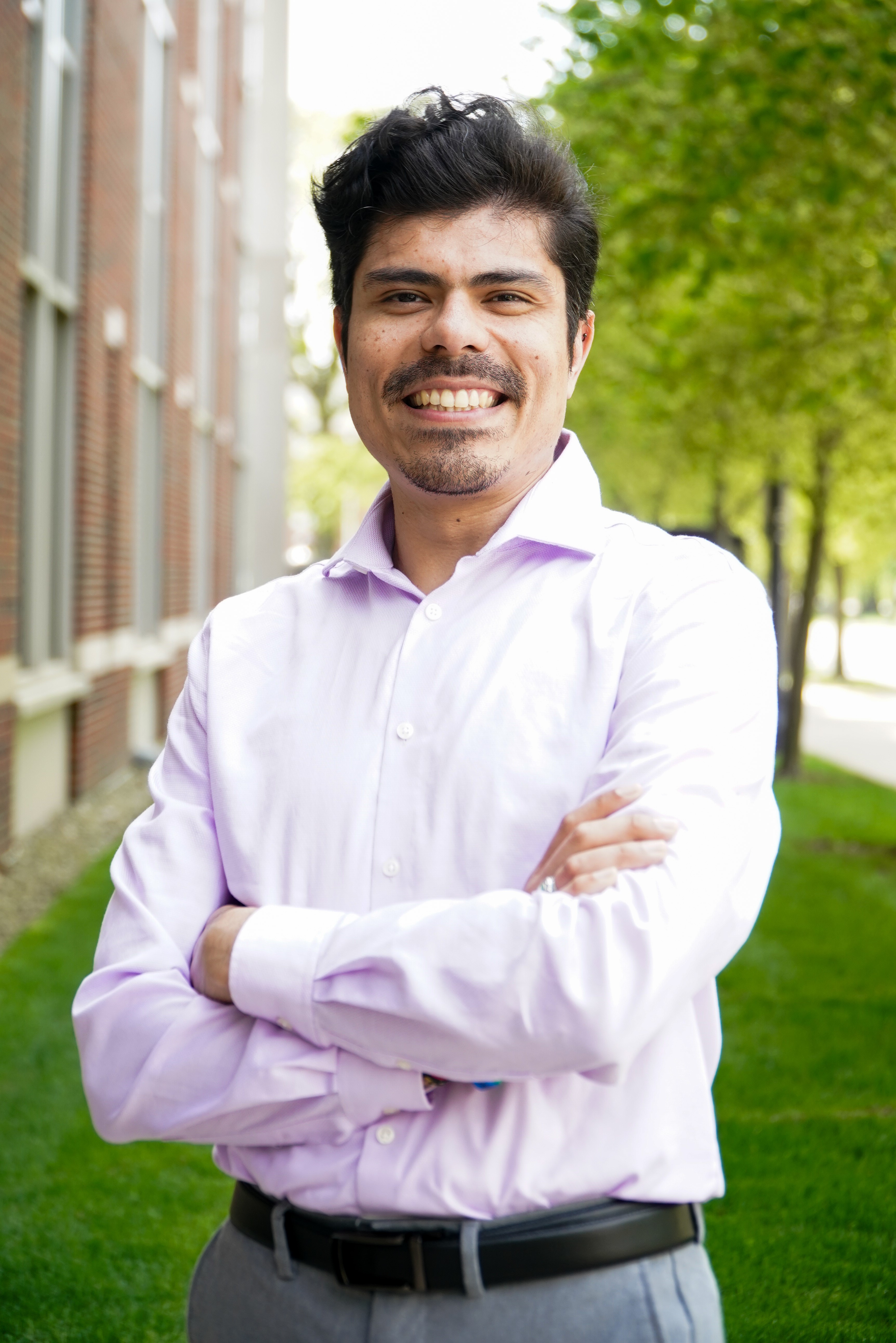 Héctor E. Rodríguez-Simmonds
Instructor
Purdue University
Héctor Rodríguez-Simmonds (he/him/él) is committed to fostering a culture of support and empowerment for minoritized students, particularly LGBTQ+ students in science, technology, engineering, and math (STEM). Rodríguez-Simmonds is a PhD candidate in engineering education at Purdue University, focusing on engineering culture and its effects on the experiences of LGBTQ+ students in engineering. Most recently, he has been interested in asset-based research that could bolster a student's burgeoning engineering identity at the intersection of their other identities. Before attending Purdue for his PhD, Rodríguez-Simmonds obtained his bachelor's and master's degrees in electrical and computer engineering, focusing on computer architecture.
Rodríguez-Simmonds has worked on various research projects: from graphics processor memory optimizations to first-year engineering students' conceptions of inclusion in diverse teams to the values that inform students' choice of engineering major. The tension between addressing equity, diversity, and inclusion within engineering alongside the discipline's technological focus drives Rodríguez-Simmonds's research. He currently works as an instructor in Purdue's first-year engineering program. He passionately teaches, advocates for students, and fosters inclusive and compassionate in-person and online learning environments.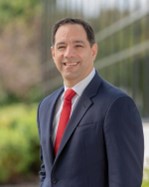 Carlos Sanchez
Vice President of Information Technology
NextEra Energy Resources
Carlos Sanchez is vice president of information technology for NextEra Energy Resources, a competitive energy supplier with approximately 24,600 megawatts of total net generating capacity, primarily in 38 states and Canada as of year-end 2021. Sanchez is responsible for NextEra Energy Resource's information system, information security, and data analytics. He graduated with honors from Florida International University's Mechanical Engineering Undergraduate Degree Program. He later earned his MBA from Northwestern University.
Sanchez began his professional career as a mechanical design engineer in GE's Edison Engineering Development Program (EEDP) working for the Appliance Division. During his time as an Edison, Sanchez earned two design patents. Shortly after, he ascended into GE's elite executive training program. As part of the corporate audit team, Sanchez worked across the globe auditing processes and financials in varied businesses. In 2005, Sanchez joined the newly formed GE Water and Process Technology Division as the financial and planning leader for the Americas and ultimately earned his first executive position as the business system leader for the GE Water Division. When GE sold the Water Division to Suez, Sanchez was appointed senior vice president and chief information officer (CIO) for the newly acquired Suez Water Technology Solution. As CIO, he developed the backbone for all IT services and operations for the $2.8 billion global company with 15,000 employees in under 18 months.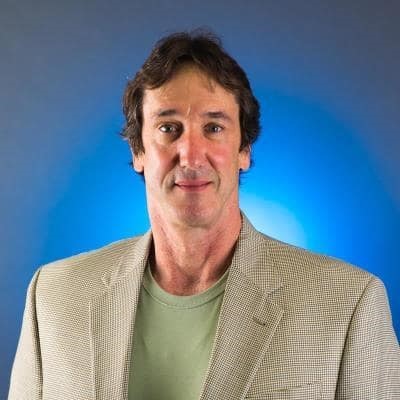 Brian Sanders
Associate Professor, College of Aviation
Assistant Dean of Teaching Technology
Embry–Riddle Aeronautical University
Throughout his career, Brian Sanders has served in a variety of positions, including aircraft weapon systems technician, acquisition officer, and several senior scientific positions within the US Air Force. His scientific background includes basic and applied research in developing new system capabilities in gas turbine engines, hypersonic flight vehicles, and unmanned aerial systems. Specific contributions in these areas involved research in high temperature composite materials, adaptive structures, and vehicle design. Sanders also led multi-organizational programs to bring high-quality technical information early in the acquisition timeline via qualitative decision-making tools and state-of-the-art modeling and simulation techniques.
Sanders has published more than 70 journal articles, conference publications, and technical reports. He was an adjunct professor at the University of Dayton from 2000 to 2008, where he taught engineering courses at the undergraduate and graduate levels. Since 2013, he has held a faculty position at the Embry–Riddle Aeronautical University, Worldwide Campus. From 2017 to 2020, he served as the department chair for engineering and technology. He led the department in developing several engineering programs, as well as getting two programs accredited by ABET.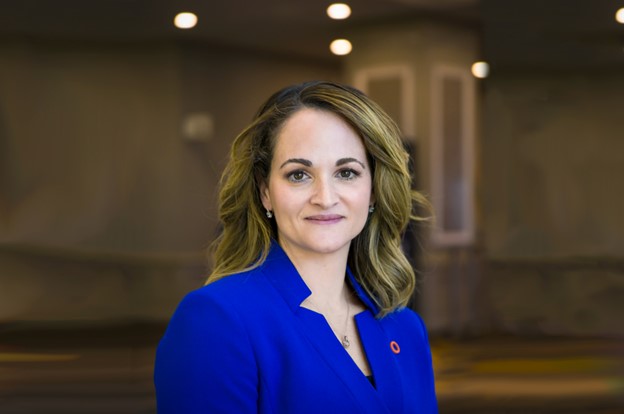 Jessica Silwick
Chief Financial Officer & Chief Operating Officer
ABET
Jessica Silwick is both CFO and COO for ABET. As CFO, she is responsible for developing ABET's financial management strategy, budget development, forecasting, and the integrity of the financial information. Silwick is also responsible for monitoring investments of strategic reserves. As COO, Silwick oversees communications and marketing, professional assessment offerings, office operations, overall management of human resources, and serves as lead internal auditor for ABET's Quality Management System to ensure continued ISO compliance and certification. Prior to ABET, Silwick gained experience working for large organizations in the manufacturing, pharmaceutical, and energy fields.
Silwick earned her bachelor's degree in accounting from the University of Notre Dame of Maryland, and an MBA from the University of North Carolina Kenan–Flagler School of Business. She is also an active certified public accountant (CPA), a certified association executive, and has earned professional certificates from Yale and Cornell. In 2015, Silwick received the AICPA's Women to Watch Emerging Leader Award by the Greater Washington Society of CPAs.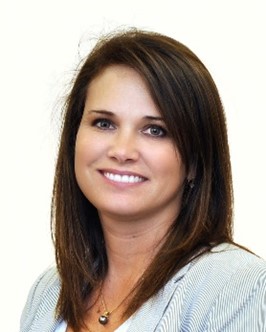 Melanie Spare
Academic Enablement Director
Siemens Digital Industries Software
Melanie Spare is the academic enablement director at Siemens Digital Industries Software Division, which offers an integrated portfolio of software and services for electronic and mechanical design, system simulation, manufacturing, operations, and lifecycle analytics across a broad spectrum of industry domains. Spare holds an MBA in finance and brings more than 25 years of sales, marketing, and business development experience in the world of digitalization and automation to her current role. She is responsible for empowering the next generation of digital talent through collaborative and innovative partnerships that help bridge the gap between technology, academia, and industry.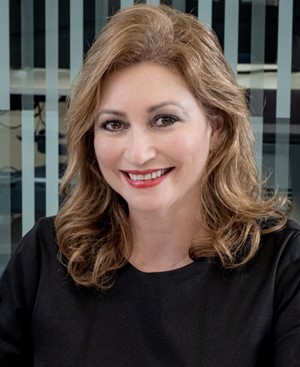 Brenda Torres
Vice President Site Operations
Amgen Manufacturing Limited (AML)
As site head of Amgen's flagship manufacturing site, Brenda Torres is responsible for drug substance and drug product manufacturing, ensuring reliable supply of Amgen products for patients worldwide. She is the first woman from Puerto Rico to serve as vice president of operations at AML. Torres is a professional with more than 25 years of experience in the biopharmaceutical industry, most recently as vice president of manufacturing drug product at AML. She joined Amgen in 2006 as an executive director for supply chain and has had several positions across sites in Thousand Oaks, Massachusetts, and Puerto Rico.
Prior to Amgen, Torres worked at Abbott Laboratories, Pepsi Cola, and Baxter Healthcare. Torres was born in Ponce, Puerto Rico, and holds a bachelor's degree in industrial engineering from the Polytechnic University of Puerto Rico. She was recognized as the Mujer Industrial 2020 by the Women Chapter of the Puerto Rico Manufacturing Association.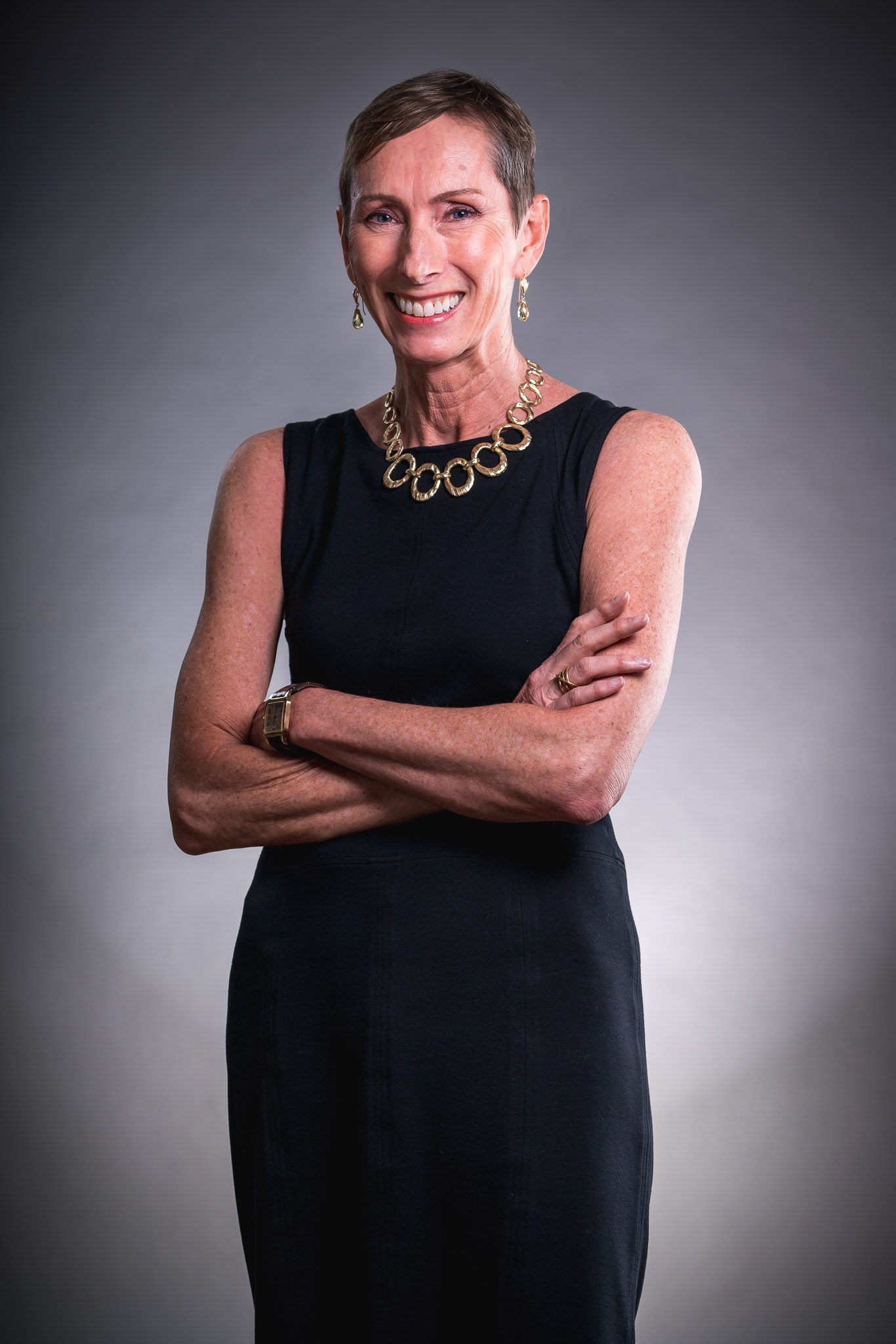 Betty Vandenbosch
Senior Advisor to the CEO
Coursera
Betty Vandenbosch is advisor to the CEO at Coursera. Previously, she was Coursera's chief content officer, overseeing the company's content and credential strategy and partner relationships. Before joining Coursera, Vandenbosch was chancellor of Purdue University Global, an institution resulting from Purdue University's 2018 acquisition of Kaplan University. At Purdue, Vandenbosch oversaw academics for more than 32,000 students, most of whom earned their degrees online. Before that, Betty held several leadership positions at Kaplan University and served as associate dean and associate professor at the Weatherhead School of Management at Case Western Reserve University. Throughout her career, Betty has won several awards in teaching and research. She earned her PhD in management information systems and MBA from Western University in Ontario, Canada.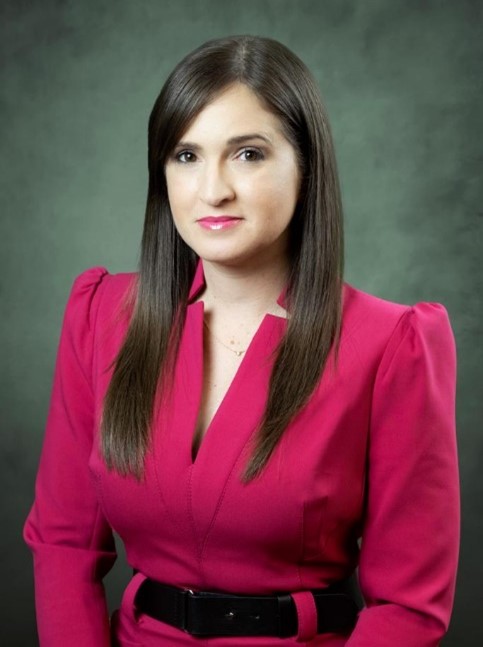 Eileen Vélez-Vega


Secretary


Department of Transportation and Public Works, Puerto Rico
Eileen Vélez-Vega earned her BS in civil engineering from the University of Puerto Rico–Mayagüez and her MS in engineering with a concentration in transportation from Mississippi State University. Vélez-Vega started her career in 2003 as a research civil engineer in the US Army Corps of Engineers (USACE) Engineer Research and Development Center. Her work with USACE included research in the Airfields and Pavements Branch under the Geotechnical and Structures Laboratory.
In 2006, Vélez-Vega changed fields and started working with Kimley-Horn and Associates, Inc. on the design and construction of airport infrastructure for commercial and general aviation airports. She became a managing partner of Kimley-Horn Puerto Rico LLC and contributed to establishing Kimley-Horn's first office in the Caribbean. She has also served as a consultant for Puerto Rico Ports Authority, Puerto Rico Highway and Transportation Authority, and private land development retail clients.
In December 2020, Vélez-Vega was designated Secretary of the Department of Transportation and Public Works by Governor Pedro Pierluisi of Puerto Rico and became the first woman appointed to the position after Senate confirmation in May 2021. In her role, she oversees and establishes transportation public policy and leads the department's seven agencies and 5,060 miles of state roads. Her priorities include maximizing federal funding to accelerate the island's transportation infrastructure recovery with a focus on resiliency and long-term maintenance. Vélez-Vega is a member of or has served in various positions with AASHTO Board of Directors, Transportation Research Board Aircraft/Airport Compatibility Committee, American Society of Civil Engineers Transportation and Development Institute's Airfield Pavements Committee, Society of Women Engineers, Women in Aviation International Board of Directors, and Puerto Rico College of Engineers and Land Surveyors.
Sharon Walker
Dean, College of Engineering
Drexel University
Sharon Walker, PhD, is dean of Drexel University's College of Engineering and a distinguished professor in the Department of Civil, Architectural, and Environmental Engineering. She also holds courtesy faculty appointments as professor of chemical and biological engineering and distinguished professor in the Department of Biodiversity, Earth, and Environmental Science in the College of Arts and Sciences. She is the director of the national leadership development program, ELATES at Drexel, aimed at advancing senior women faculty in academic engineering, computer science, and other STEM fields. Prior to joining Drexel, Walker served as interim dean at the Marlan and Rosemary Bourns College of Engineering at University of California–Riverside, where she was the John Babbage Chair in Environmental Engineering and professor in the Department of Chemical and Environmental Engineering; she was an associated faculty member in the Department of Bioengineering.
A Yale-trained water quality systems expert, Walker's scholarship has focused on working with bacterial pathogens and engineered nanomaterials, investigating the fundamental physical, chemical, and biological processes that control their fate in natural surface and groundwater environments, and analyzing engineered systems like water and wastewater processes. More recently, she has applied these skills toward agricultural and food safety issues. She is a two-time Fulbright Fellowship winner and received an NSF Career Award in 2010. Walker has produced more than 250 conference papers and publications. In 2018, she won the AEESP inaugural Mary Ann Liebert Award for Publication Excellence in Environmental Engineering Science. Walker is fellow of the Association of Environmental Engineering and Science Professors, American Association for the Advancement of Science, and American Institute for Medical and Biological Engineering.
Bevlee Watford
Associate Dean for Equity and Engagement
Virginia Tech
Dr. Bevlee A. Watford, P.E. is a Professor of Engineering Education, Associate Dean for Equity and Engagement, and the Founding Executive Director of the Center for the Enhancement of Engineering Diversity for the College of Engineering at Virginia Tech. She received her B.S. in Mining Engineering, and her M.S. and Ph.D. in Industrial Engineering and Operations Research from Virginia Tech.
In 1992, she became the founding Executive Director of the Center for the Enhancement of Engineering Diversity for the College of Engineering at Virginia Tech, and an associate professor of Industrial and Systems Engineering. In 1997 Watford became the Associate Dean for Academic Affairs in the College of Engineering. She earned her current rank of Professor of Engineering Education in 2005 and served as Interim Department Head from 2010-11. In 2019 she was named the Founding Associate Dean for Equity and Engagement.
She has secured more than $17 million dollars in funding and support for CEED and other undergraduate initiatives. Her research activities have focused on the recruitment and retention of students in engineering, with a particular emphasis on under-represented students. CEED has implemented nationally recognized programs that have enhanced the success of all students. These include freshmen peer mentoring, a summer bridge for incoming freshman and residential living-learning communities that house nearly 600 freshman engineering students. In 2008 Watford received the WEPAN Founders Award in recognition of her service to WEPAN and her efforts to increase the participation of women in the engineering profession. CEED received the 2010 Claire Felbinger Diversity Award from ABET and the 2011 NSBE-ExxonMobil Impact award for implementing successful research-based efforts to improve retention. In 2014 Watford was one of three finalists in the Global Engineering Deans Council Airbus Diversity Award, selected "for her wide-ranging programs aimed at building an inclusive and diverse engineering student body at Virginia Tech." In 2019, the College of Engineering was recognized as a Bronze Exemplar institution in the ASEE Deans Diversity Recognition program, largely based on CEED's activities.
From 2005-2007, she served as a program manager in the Division of Undergraduate Education for the National Science Foundation, returning from 2013-2015 to serve as the program director for broadening participation in the Division of Engineering Education and Centers. In 2023 She was nominated by President Biden to serve on the National Science Board.
An active member of ASEE since 1986, Bevlee A. Watford has served the organization in several capacities. She has held multiple elected offices in both WIED and MIND and served as Chair of PIC IV. She chaired the Diversity Task Force that resulted in the creation of the ASEE Diversity Strategic Plan as well as the formation of the ASEE Diversity, Equity and Inclusion Committee. She served as an associate editor of AEE. In 2010, she was elected as a Fellow of ASEE. She served as ASEE president for the 2017-2018 year. Watford was the 2004-5 President of the Women in Engineering ProActive Network (WEPAN) and has served on the Board of Directors of the National Association of Minority Engineering Program Administrators (NAMEPA).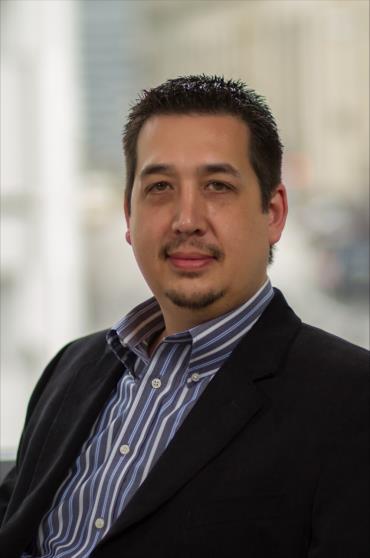 Charlie Ward
Vice President, Technology
Ultimate Kronos Group (UKG)
Charlie Ward serves as vice president of technology at UKG, a leading provider of human resources, payroll, and workforce management technology, with co-headquarters in Weston, Florida. Ward joined UKG seven years ago. In his role, he is responsible for the technology platforms underlying the global company's award-winning human capital management and workforce management products. Ward has more than 25 years of experience working in technology, including 23 in South Florida. He is passionate about Miami's growing technology community.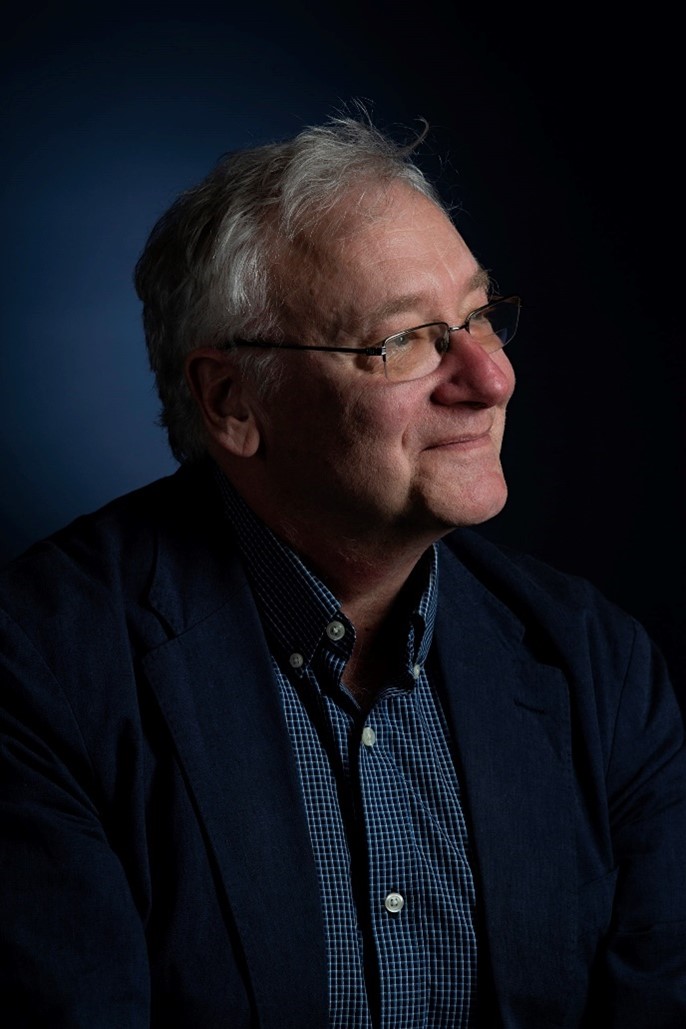 Raimond Winslow
Director of Life Science and Medical Research at Roux Institute
Professor of Bioengineering
Northeastern University
Raimond "Rai" Winslow is the director of life science and medical research at the Roux Institute. He is a world-renowned leader in computational medicine, an emerging discipline that applies mathematics, engineering, and computational science to understand human disease. Winslow is also a professor in Northeastern University's College of Engineering and holds appointments in the Khoury College of Computer Sciences and the Bouvé College of Health Sciences School of Clinical and Rehabilitation Sciences.
Yannis C. Yortsos
Dean of the USC Viterbi School of Engineering and the Zohrab Kaprielian Dean's Chair in Engineering
University of Southern California
Yannis C. Yortsos is the Dean of the USC Viterbi School of Engineering and the Zohrab Kaprielian Dean's Chair in Engineering, a position he holds since 2005. Prior to that he served from 2001 to 2005 as Associate Dean and then as Sr. Associate Dean for Academic Affairs.

Yortsos joined the USC faculty of Chemical and Petroleum Engineering in 1978. Between 1991 and 1997 he served as chair of the Department of Chemical Engineering and since 1995 he also holds the Chester Dolley Professorship.

He received a BS (Diploma) degree in Chemical Engineering from the National Technical University of Athens, Greece, and MS and PhD degrees from the California Institute of Technology, all in chemical engineering. His research area is in fluid flow, transport and reaction processes in porous media with specific application to the subsurface. More recently, and prompted by the COVID-19 pandemic, he has published on the spreading of epidemics.
Yortsos was the PI of the NSF I-Corps Innovation Node Los Angeles (2014-2021), established as a partnership between USC, Caltech and UCLA, and also the PI of the NSF Gender Equity Initiative EDGE (2018-2021). Between 2011 and 2017 he served on the Executive Committee of the Engineering Deans Council (2011-2017) and on the Executive Committee of the Global Engineering Deans Council (2012-2016, 2021- present). Following the onset of the COVID-19 epidemic he led, since April 2020, the National Academy of Engineering Call to Action Against COVID. He is the PI of the NSF I-Corps Innovation Hub: West, a five-year partnership (2022-2027) between USC, the University of Colorado, UCLA, Caltech, Colorado School of Mines, the University of New Mexico, UC Riverside, and the University of Utah.

Dr. Richard Cartledge
Dr. Richard Cartledge, MD is a cardiothoracic surgery specialist in Boca Raton, FL. Dr. Cartledge completed a residency at Mercer University School Of Medicine/Medical Center Of Central Georgia. They currently practice at Marcus Neuroscience Institute Neuro Critical Care| Baptist Health and are affiliated with Boca Raton Regional Hospital. Dr. Cartledge is board certified in Cardiovascular Surgery and accepts accepts multiple insurance plans.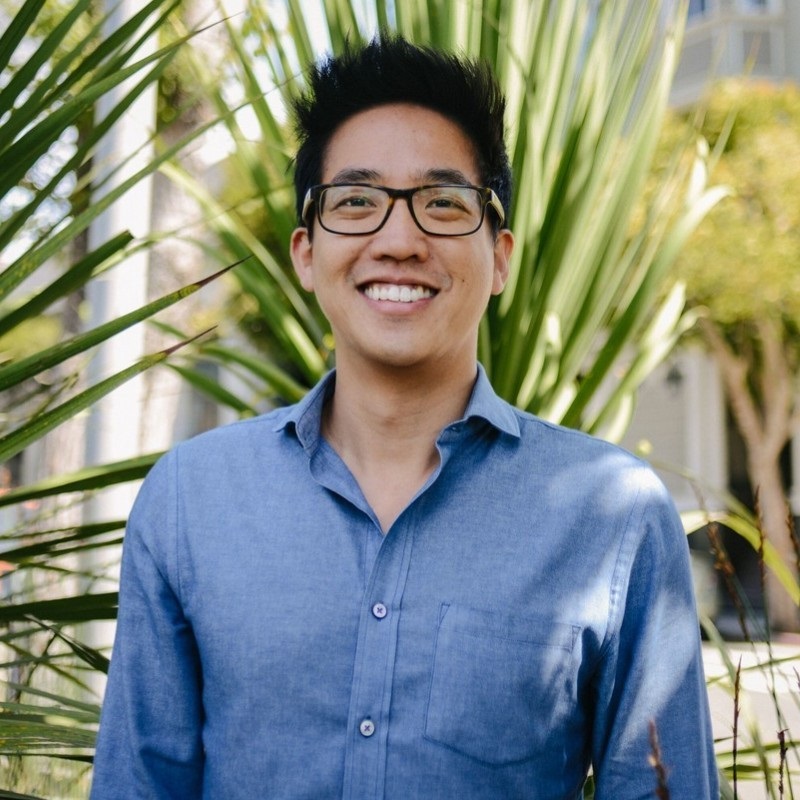 Tim Lee
Chief Learning Officer & Co-Founder
CodePath is reprogramming higher education to create the most diverse generation of engineers, CTOs, and founders. With nearly 20,000 students and alumni from 500 colleges now working at 2,000 companies, we are reshaping the tech workforce and the industries of the future. CodePath is supported by Andreessen Horowitz, Blue Meridian Partners, Cognizant Foundation, Comcast, Google, JP Morgan Chase, Knight Foundation, Meta, New Profit Foundation, Salesforce, and Walmart, among others.