Tips for Inclusive Networking
During the COVID Pandemic
Decisions to gather for the ASEE annual conference comes with a blend of emotions and subsequent personal decisions. Concerns surrounding networking are a source of anxiety for many. In the spirit of inclusivity and empathy, we offer a few tips to keep in mind as we navigate this new normal.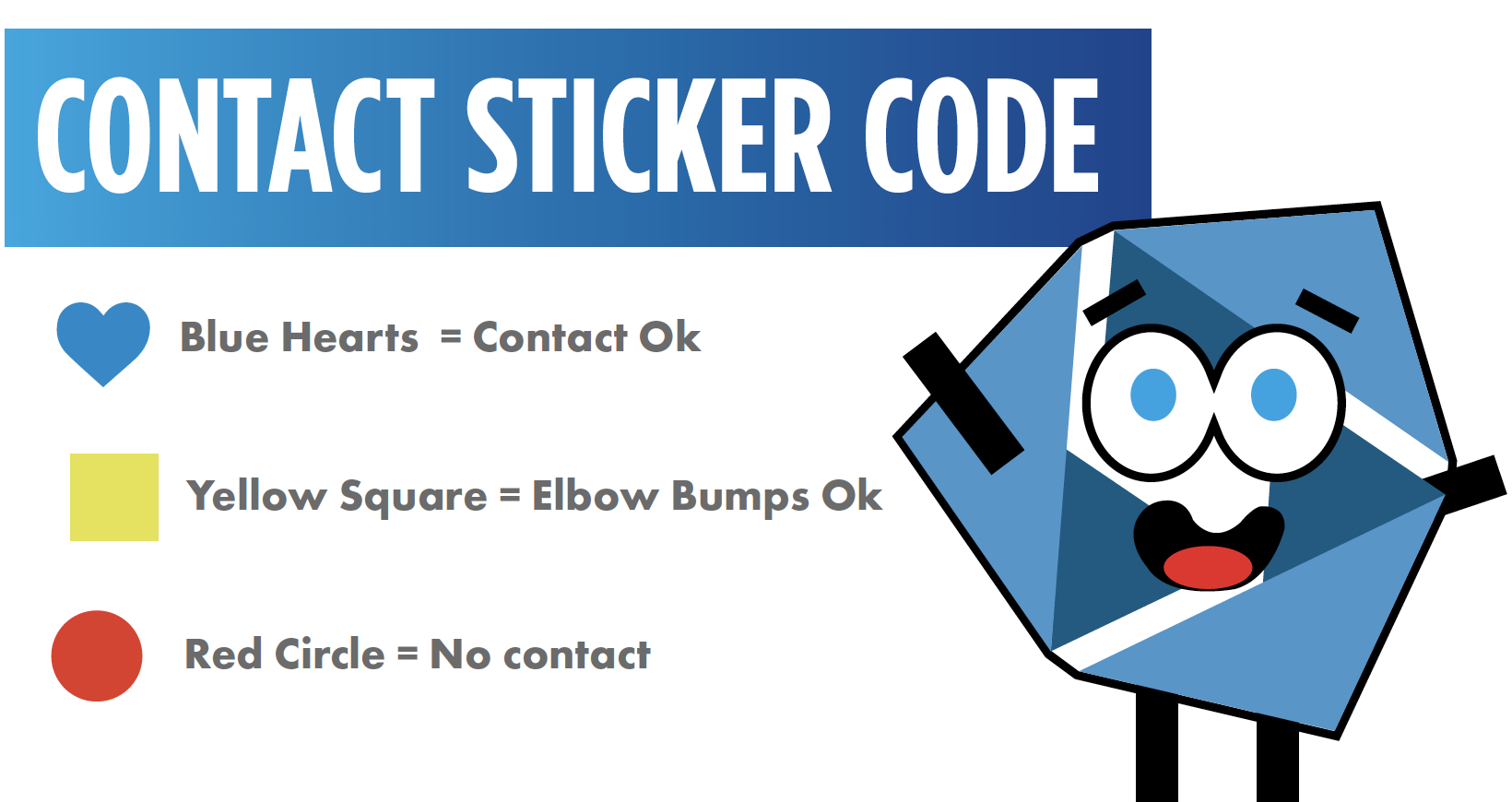 KNOW YOUR BOUNDARIES
• Reflect on and determine your boundaries for in-person interactions.
• When you check-in, you'll be able to choose a red circle, yellow square, or blue heart dot sticker for your nametag to reflect your social distancing preferences. (see sticker code below)
CHECK THE STICKER
• Take note of the color and shape of the sticker on people's name tags and honor people's choice.
• Remember that a genuine smile is a universal gesture for expressing excitement in lieu of other forms of engagement (handshake, hug, etc.)
IT'S OKAY TO SAY, "I WISH I COULD."
• Use this shared language if you struggle with determining how to respond to an uncomfortable request for a handshake, dinner invitation, etc.
• On the other hand, if someone uses this expression, there is no need to cajole them if their boundaries prevent them from further engagement.
RESIST THE URGE TO ASK
• If someone is wearing a mask or practicing social distancing, you don't need to ask why.
• Some individuals may need to, or choose to, continue to wear a mask. They have the right to choose to wear masks in public even when state or local masking mandates are not active. Please respect their choice to wear masks to protect themselves, their family and communities.
PRACTICE RADICAL EMPATHY!
• One way to practice empathy is by using your words and actions to acknowledge that we all have different levels of comfort.