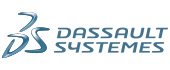 Dassault Systemes, the 3DEXPERIENCE Company, provides business and people with virtual universes to imagine sustainable innovations. Its world-leading solutions transform the way products are designed, produced, and supported. Dassault Systèmes' collaborative solutions foster social innovation, expanding possibilities for the virtual world to improve the real world. The group brings value to over 220, 000 customers of all sizes, in all industries, in more than 140 countries. For more information, visit www.3ds.com
Used by numerous industrial employers and educational institutions across the globe, Dassault Systèmes'solutions come to educators with rich set of tutorials and curricula to help them create their own leading edge courses in various engineering and non-engineering disciplines.
The Dassault Systèmes portfolio consists of CATIA for Virtual Products, SOLIDWORKS for 3D Design, SIMULIA for Realistic Simulation, DELMIA for Digital Manufacturing & Production, ENOVIA for Collaborative Innovation, GEOVIA for Virtual Planet, EXALEAD for Information Intelligence, NETVIBES for Dashboard Intelligence, 3DVIA for 3D Communication, BIOVIA for Virtual Biosphere and Materials, and 3DEXCITE for Marketing in the Age of Experience.
---
ASEE Partnership:
Dassault Systèmes is a proud partner of ASEE. Our collaboration with ASEE has resulted in increasing our support to engineering education through initiatives dedicated to K12, higher studies, diversity and inter-cultural and multi-disciplinary programs. ASEE represents the networking platform from which we communicate our passion for integrating inspiring and innovative technology in engineering education.
---
Multimedia
At the heart of educational innovation https://academy.3ds.com/en/visit-our-lab
---
Quick Links
"3DS Academy" is a community website for students and educators from around the world. It aims at helping members learn or teach 3DS software, at supporting and enhancing academic learning programs with specific educational content, at fostering international collaboration, and at putting talents under the spotlight. It features online courses, video-tutorials, student editions, contest and more.
"Companion Learning Space" (CLS) is a learning portal which hosts an extensive scientific course library, with more than 2,900 online courses, for learners of Dassault Systèmes products & solutions. CLS provides continued education through its eLearning offering. Additionally, testing and certification programs ensure that engineers are up to date and skilled in the latest versions. Moreover, companies can easily build custom training courses and design the curriculum that fits their specific needs.
---
Latest News
About Dassault Systèmes, visit: http://www.3ds.com
3DS Academy on Facebook, visit: http://www.facebook.com/3DSAcademy
3DS Academy on Twitter, visit: https://twitter.com/3dsacademy
3DS Academy on Youtube, visit: https://www.youtube.com/user/3dscampus
For more information on ASEE partner marketing opportunities, please contact ASEE's Manager of Event Sales at (202)649-3838 or marketing@asee.org.